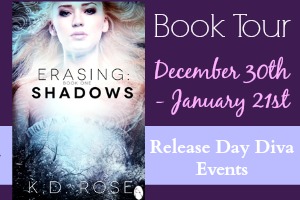 ---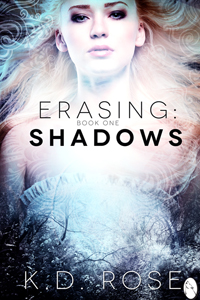 What if to save the ones you love, you had to unlock the key to a different reality? Generations of mystery smash together when a seemingly traditional family must shatter their illusions of normality to confront themselves and their friends, leaving no possibility unexplored in order to rescue—well, who exactly? Watch the Ross family, the High Five Gang, and multiple generations dig into an innovative explosion of imagination where they must confront numerous realities, real-world danger, and worst of all—their own teenage hormones! In a place where nothing is as it seems and shocks are around every corner, even the people you thought you knew may find themselves strangers in this moving and provocative reality-bender. With breathless pacing and psychological intrigue, Erasing: Shadows and the High Five Gang will keep you guessing until the very end.
Buy on
---
Our review:
To be honest, this really boggled my mind at first. I had a difficult getting my mind wrapped around what I was reading for a bit. However, once the premise was ingrained in my psyche, it became easier to understand.
There is a lot of back and forth movement. Keeping track of what is happening is a bit difficult at the beginning.There seems to be no clarity as to what is happening or scenes or settings. No real background is coming out. Everything seems generalized as far as relationships and experiences. Then as you get further into the book, and as the story line unfolds, it really opens up and fills out. It's like a light bulb goes off in your brain.
You think the story is about one issue, and another introduces itself. The twists and turns are have you constantly thinking. It doesn't exactly build like a regular book. It keeps an even stream of interest without overwhelming you. At every turn something is happening…you just are never sure where this is leading. A lot of where you are in the book really makes you use your brain.
It slowly builds at the end with a twist that makes you want smack yourself in the forehead! Hard. It's a good thing it is an aftershock of the climax. However, Though this book makes you take moments to absorb what you have read, you end wanting to read further and into the next book.
I give this book 4 stars Review of Erasing: Shadows
Follow K.D. Rose:
As H.K Sterling
Follow the tour